2020
the year of
transformation
2 Corinthians 3:18
"And we, who with unveiled faces all reflect the Lord's glory, are being transformed into His likeness with ever-increasing glory, which comes from the Lord, who is the Spirit."
Unfinished Business, risky business
​
​
Ps. Robby Andrianus
Market Place Model
(Come and Go)
​
DR Benaiah Naresh
​
Ibadah di Mapex
​
1 November
​
10am Indonesian
12pm English
​
​
Listen to Our Latest Sermon:
Faith It Till You Make It
Ps. Robby Andrianus
Faith is not something you do but it is your response to what God has done and what has been provided by grace.
​
Romans 10:17
"
So then faith comes by hearing, and hearing by the word of God
."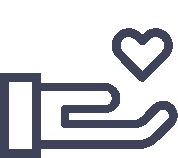 "Whoever is generous to the poor lends to the Lord, and He will repay him for his deed."
follow our INSTAGRAM
@nbcsingapore